陶芸Tocoton (Ceramics Tocoton)
Medieval Catalan oval dish
Regular price
Sale price
$30.00 USD
Unit price
per
Sale
Sold out
Shopping guide
| | |
| --- | --- |
| Size: | Width: 17cm / Length: 25cm |
| Weight: | 500g approx. |
| Attention: | - |
Decorated oval-shaped dish
Large oval dishes allow for a variety of food combinations, including oriental dishes such as curry, fried rice and sushi, and western dishes such as salad and meat or fish and rice.
For those who are creative in the kitchen
This is for people who like to cook and want to create different presentations at the table. Different types of food can be easily mixed together on the same plate.
It is also a great way to present dishes to be shared, such as salads, sushi or chicken wings. There are as many combinations as you can imagine.
The high rim of the plate can also be used for dishes with sauces and creams.
For busy people
Even if you don't have a lot of time to eat and wash up, this plate allows you to put a large amount of food on the table and only need one plate to wash up.
People who usually eat frozen food can simply put their lunches and dinners on the plate after cooking them in the microwave to make them look good and make cooking quick and easy.
The dish is sturdy and easy to store.
This piece is made of Shigaraki clay, which is known for its high resistance, so it can withstand bumps and falls.
If there is not enough space in the kitchen, smaller dishes can be stored on top of this piece.
Alternatively, if you buy several oval plates, they can be stacked exactly on top of each other as they are made from the same mould, even though the decoration is unique to each plate.
Traditional Catalan inspiration
The design is inspired by the frieze, which was used to decorate plates and other everyday items in Catalonia, Lartesanna's home region. They were usually displayed around the edges of plates and used to mark dishes.
This time, Lartesanna wanted to play with tradition and innovation by adopting a design similar to the plates used in Japan to serve large quantities of food.
Without losing the essence of traditional design, the potter traced a linear, abstract pattern in the middle of each piece with a brush. For visual balance, they left the edges undecorated. The design was not over- or under-designed, allowing the dishes to take centre stage.
The dishes are available in different colours and clay types. Each has its own unique design, but can easily be combined.
You can see more oval dishes here
Share on SNS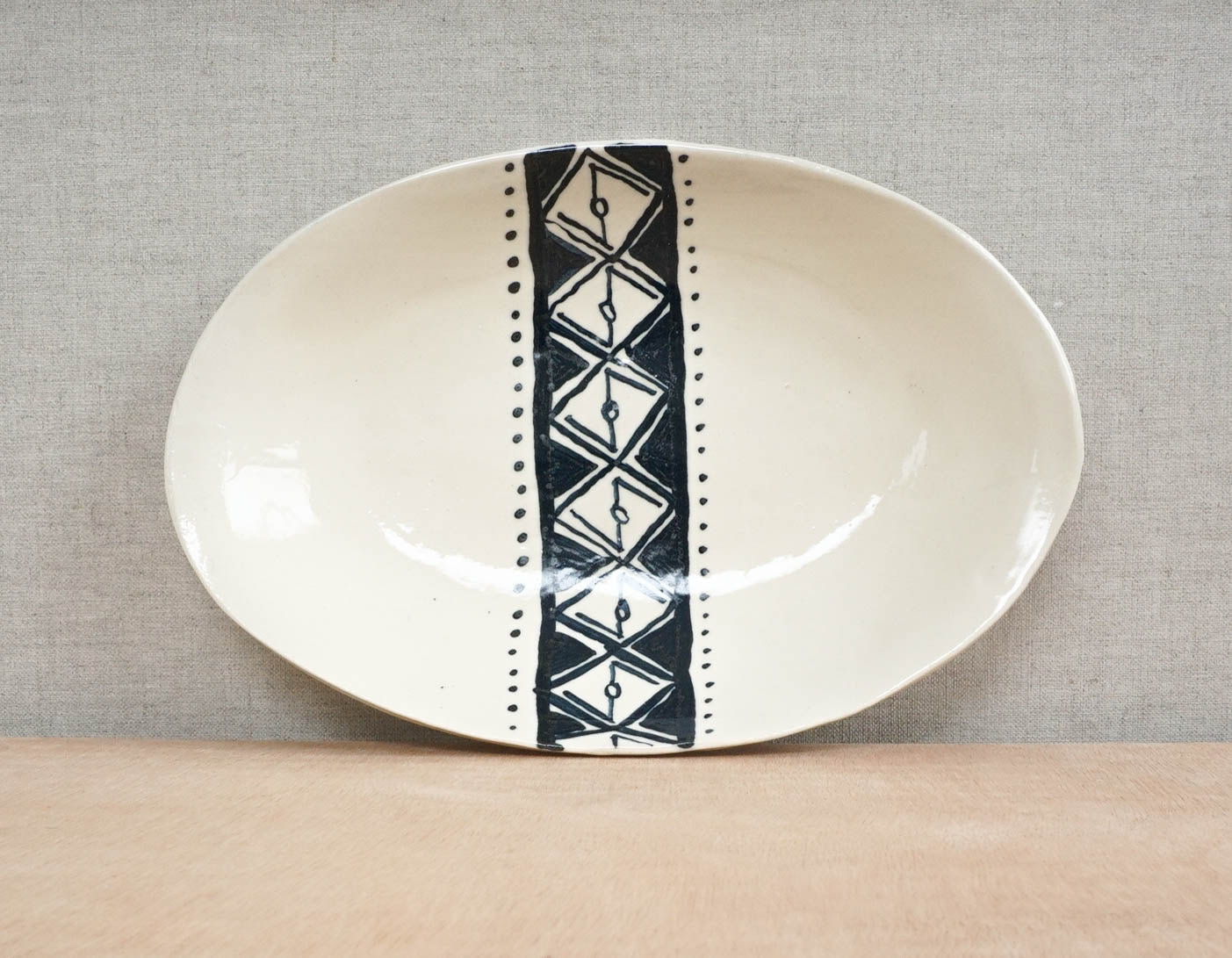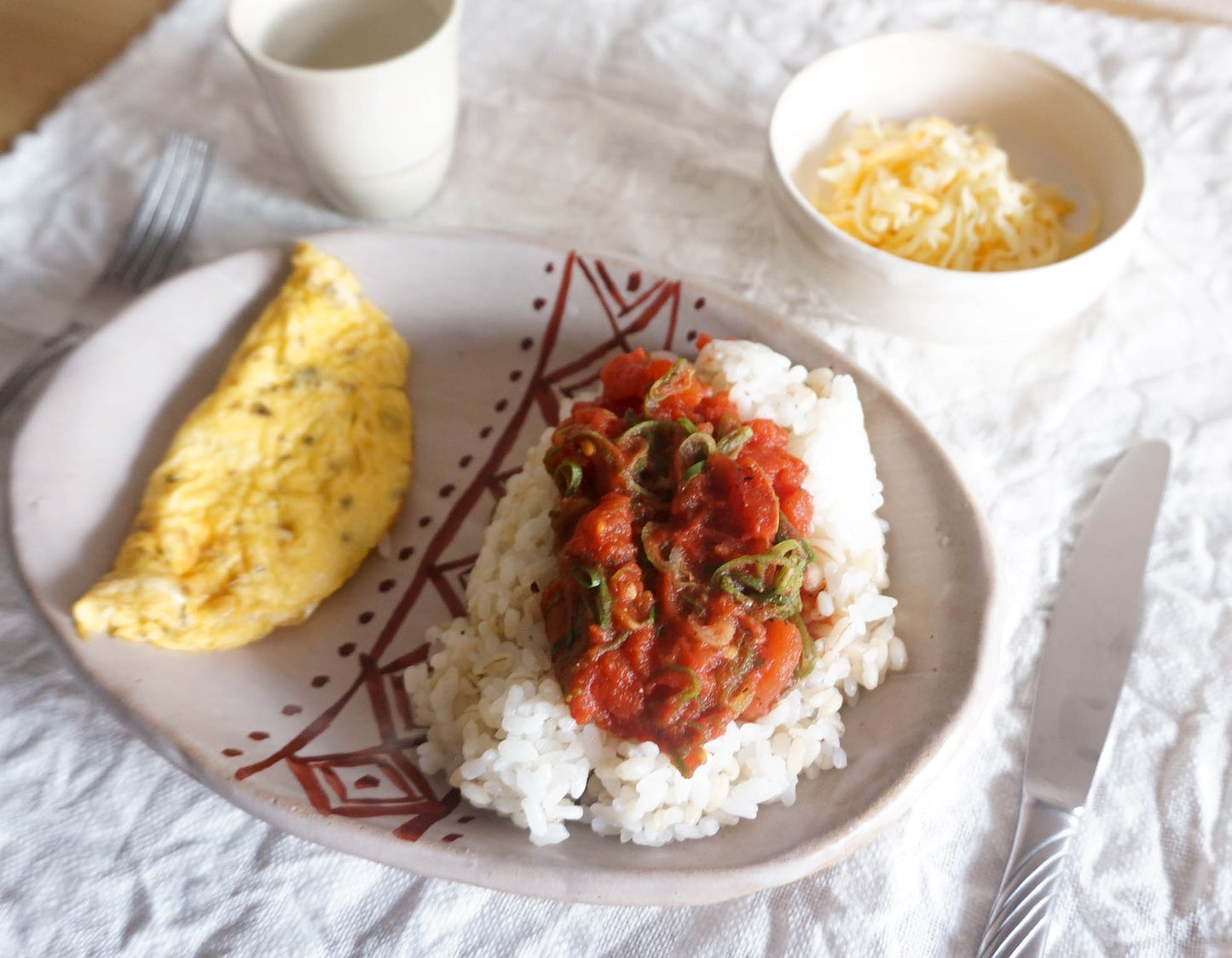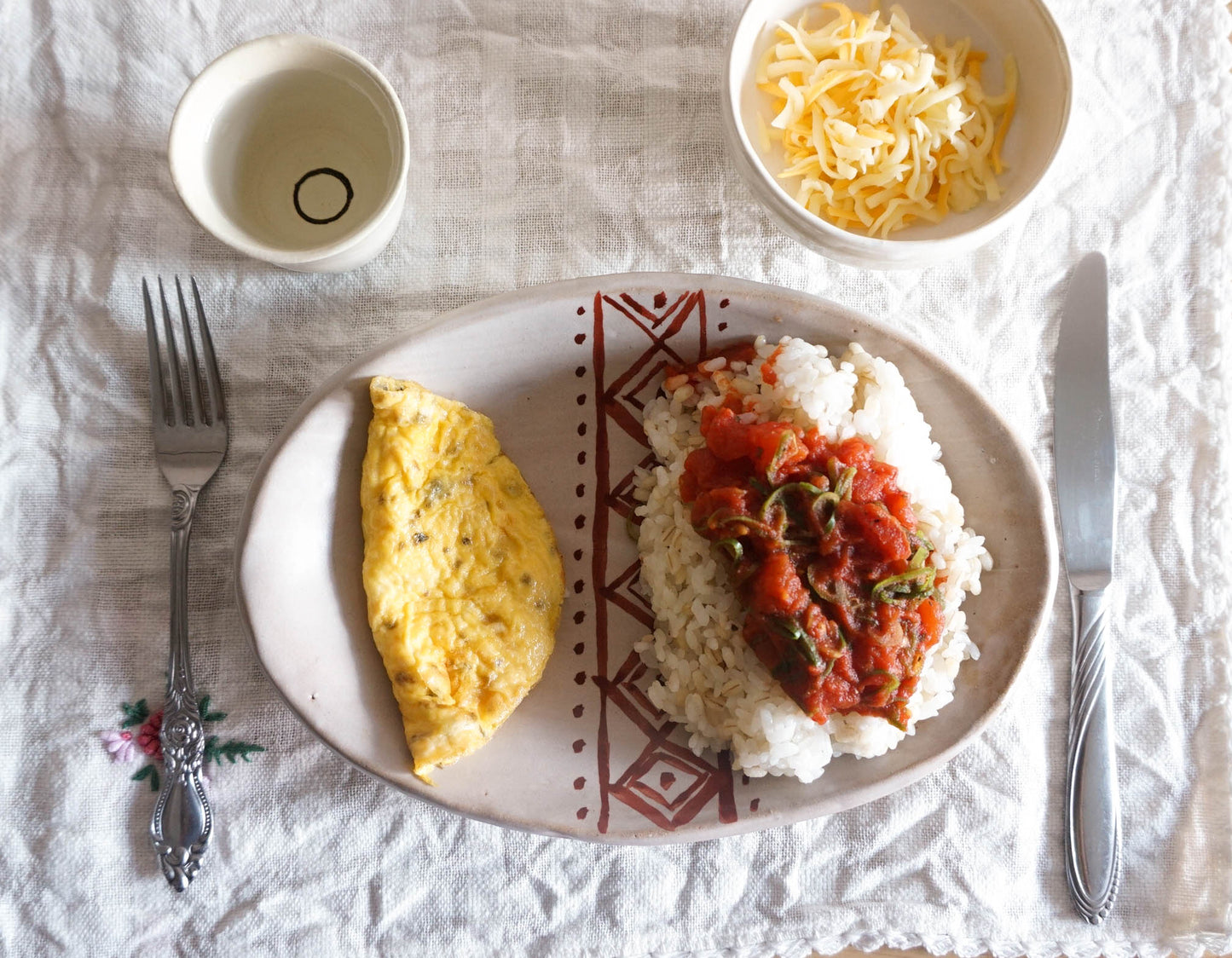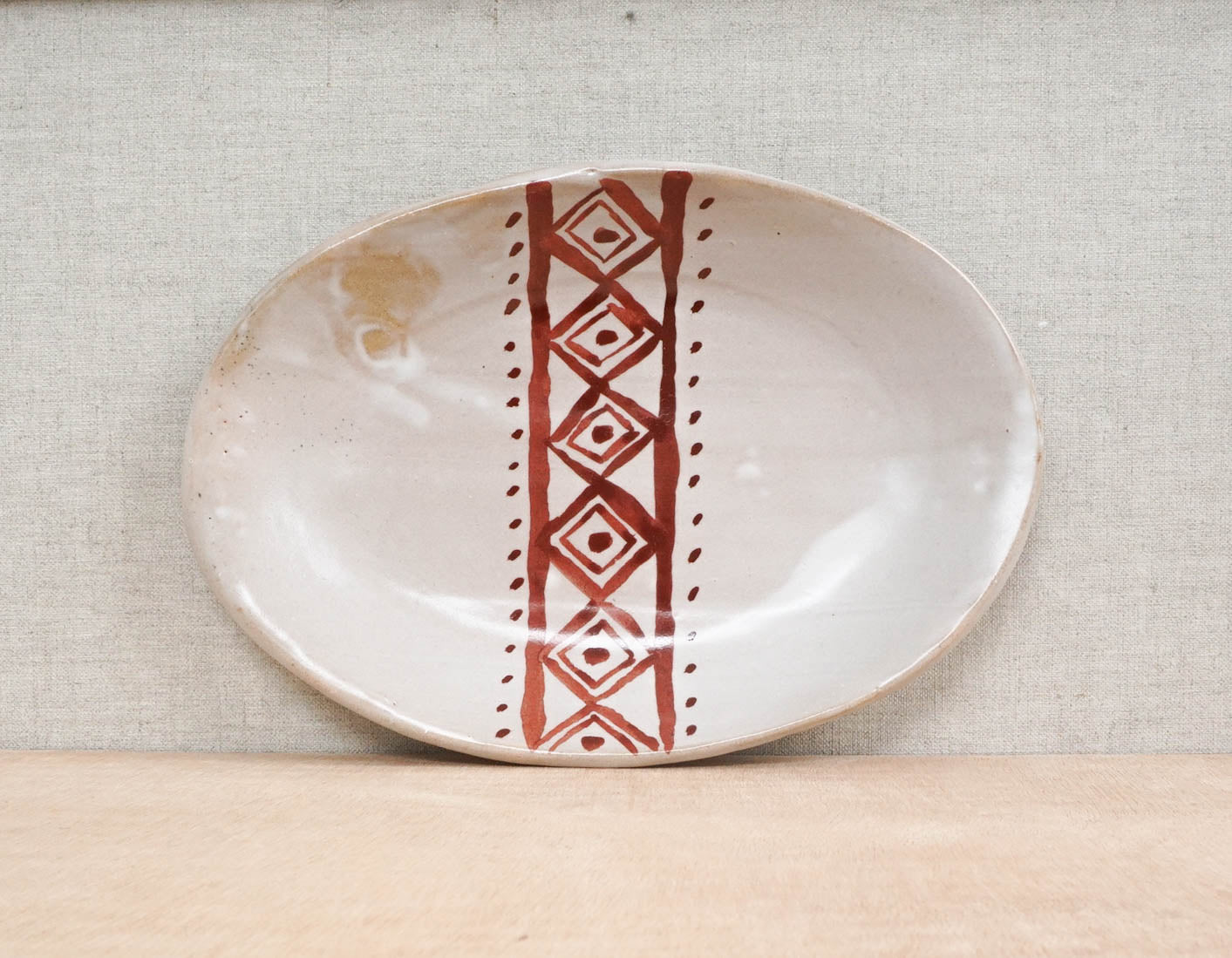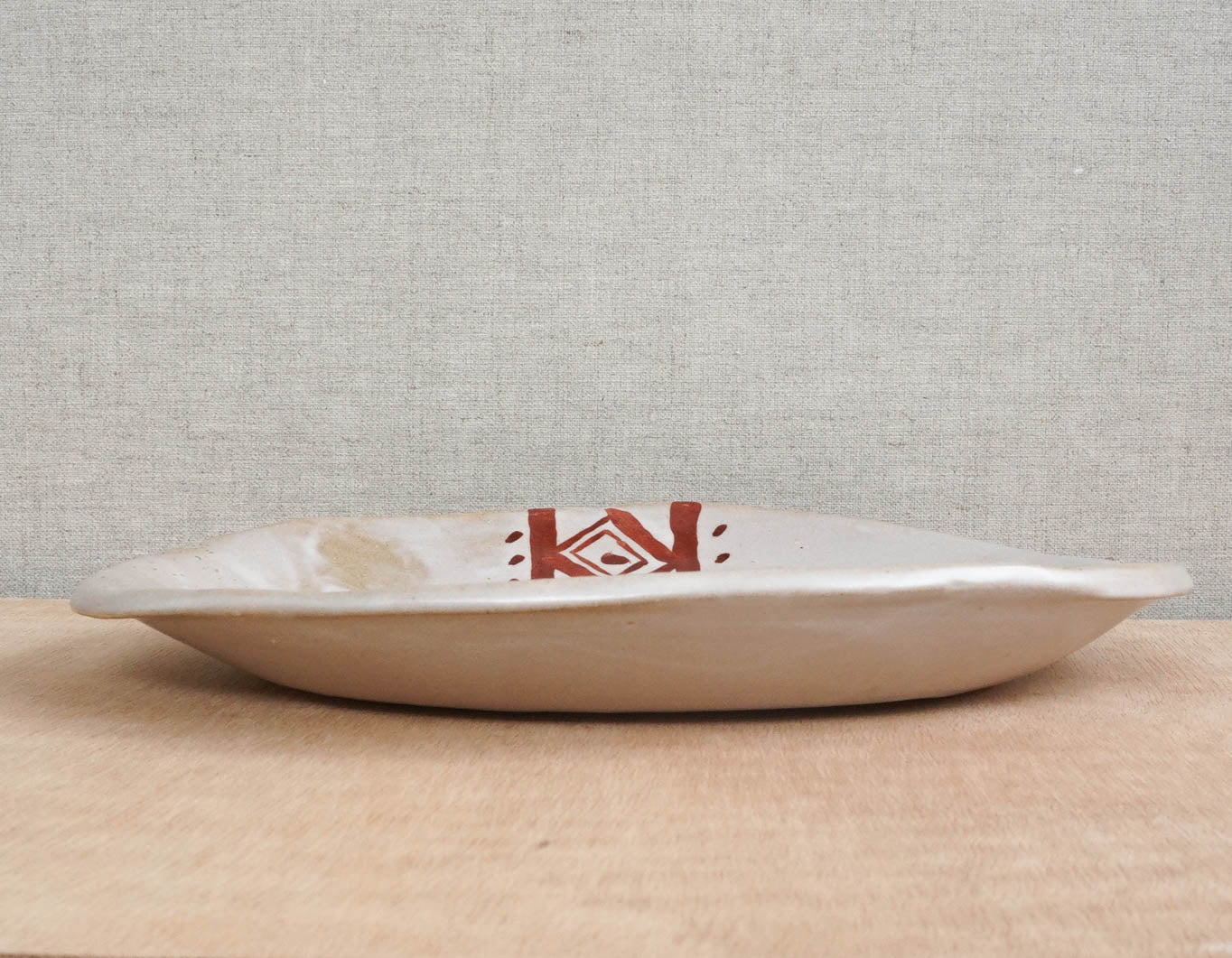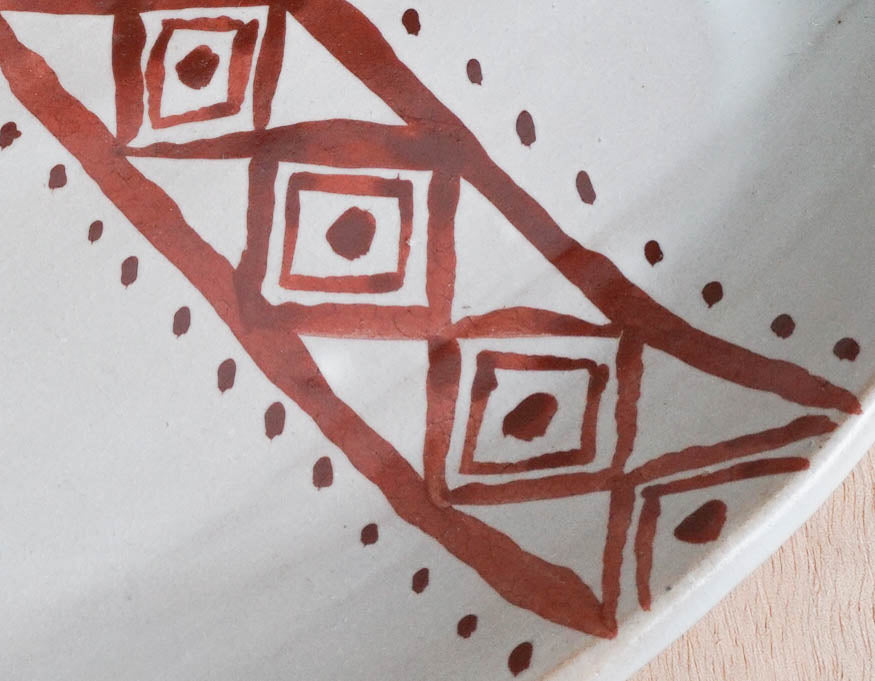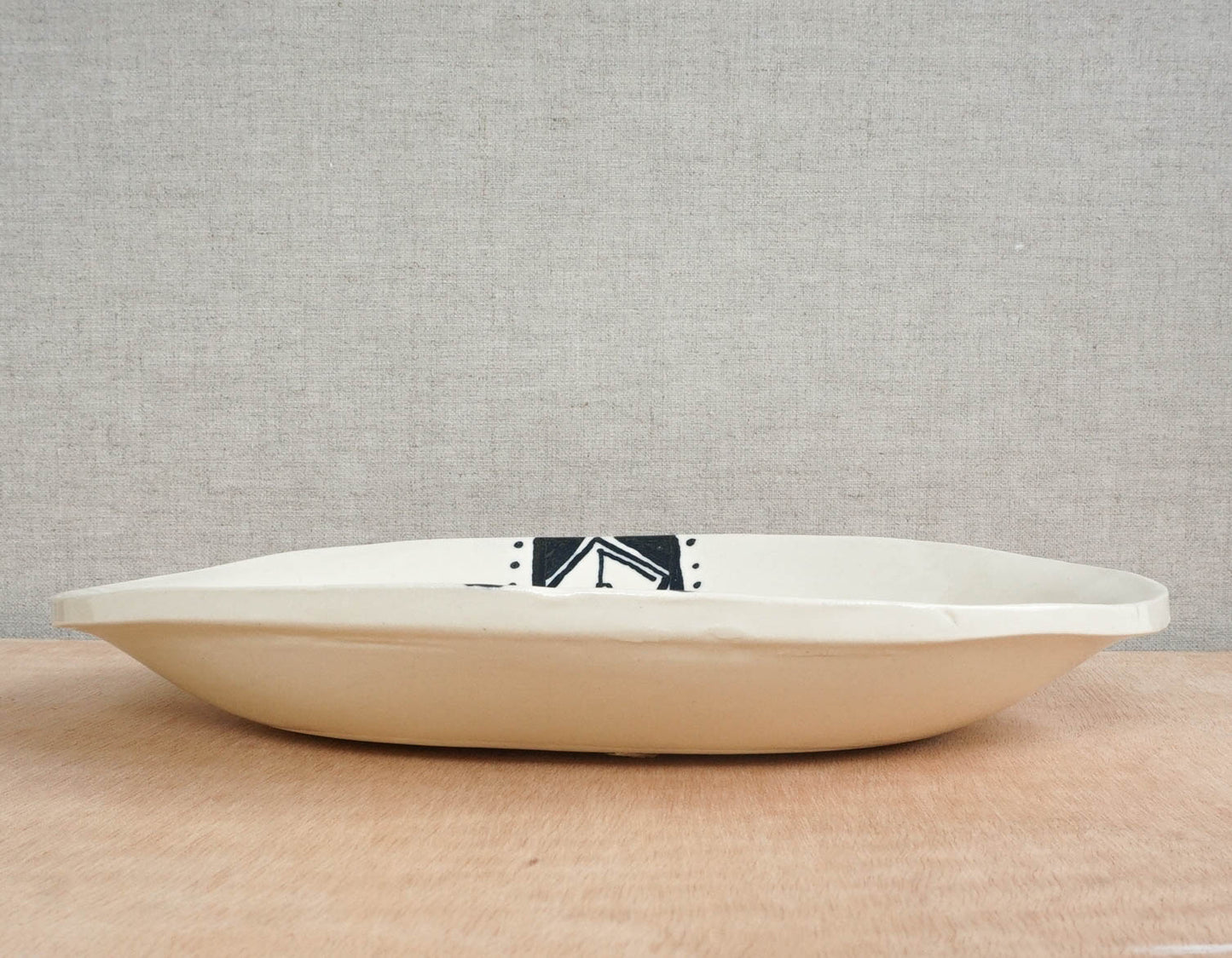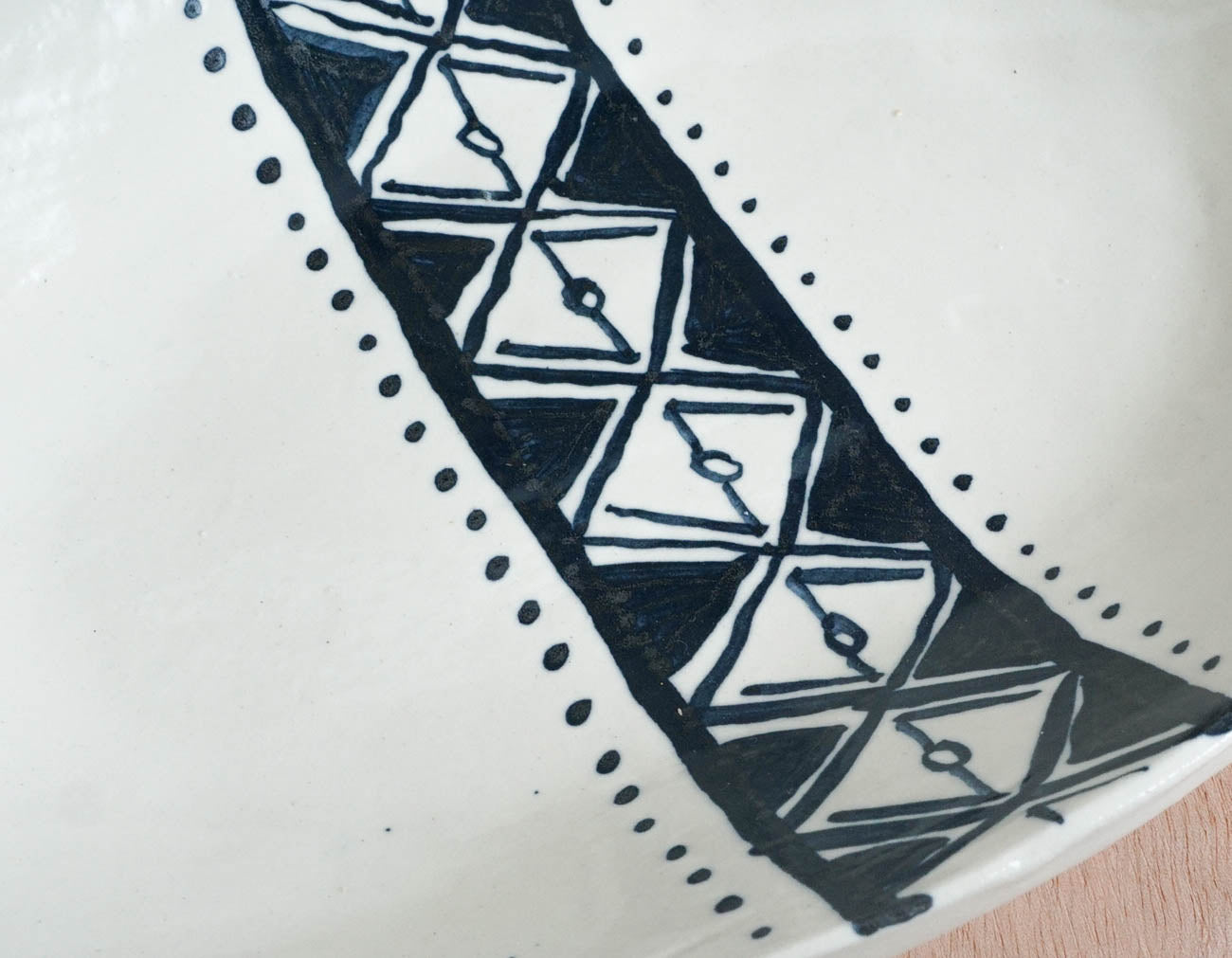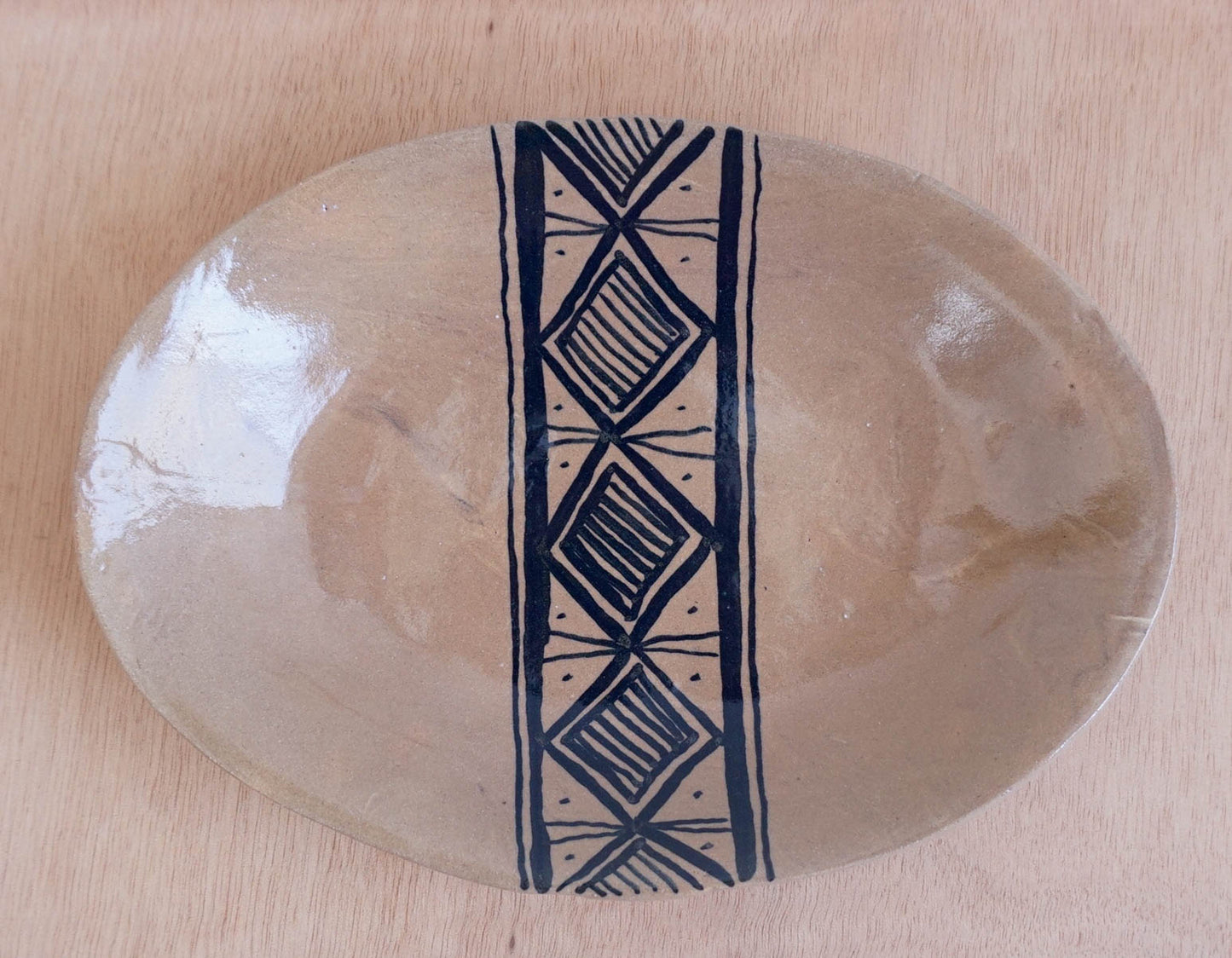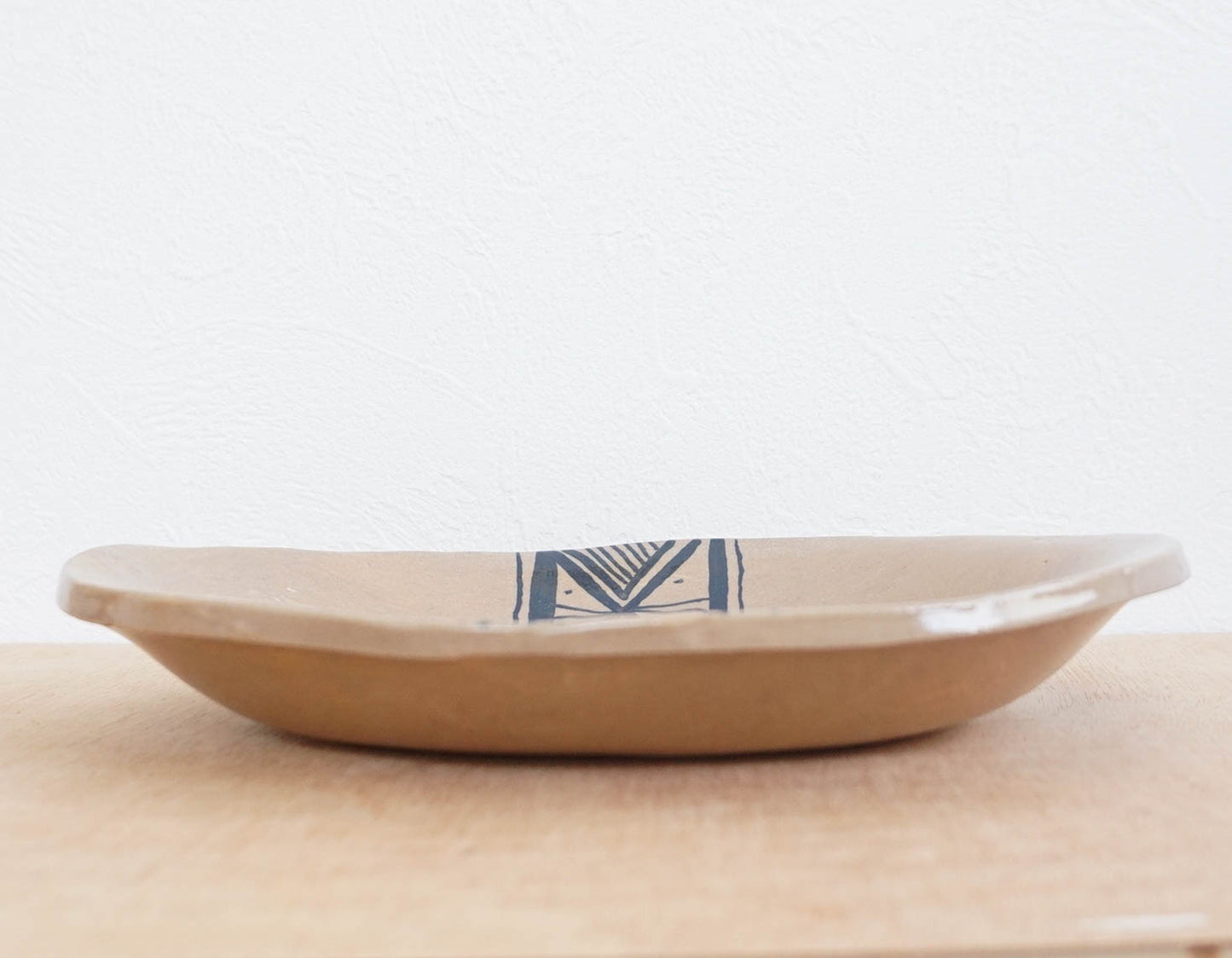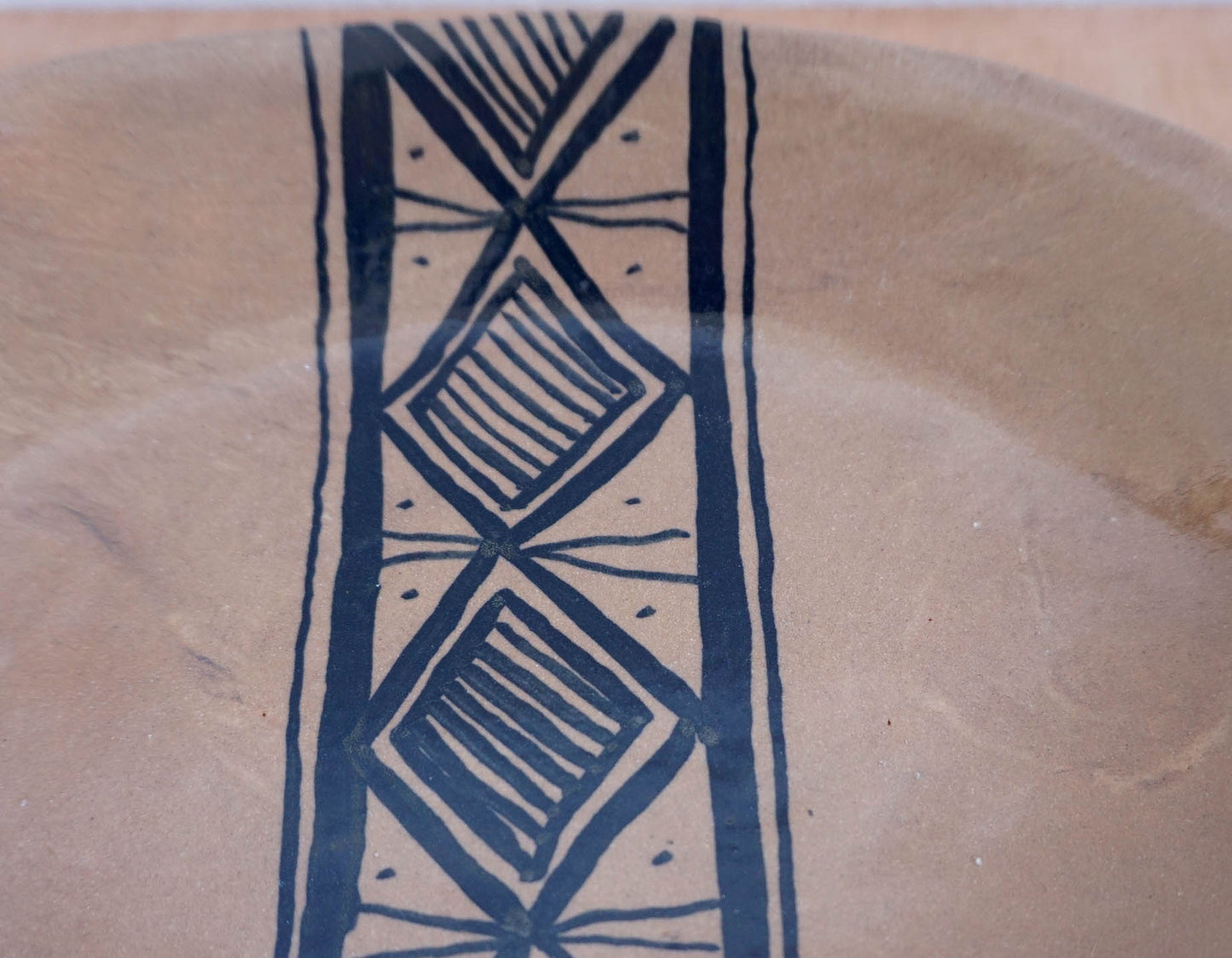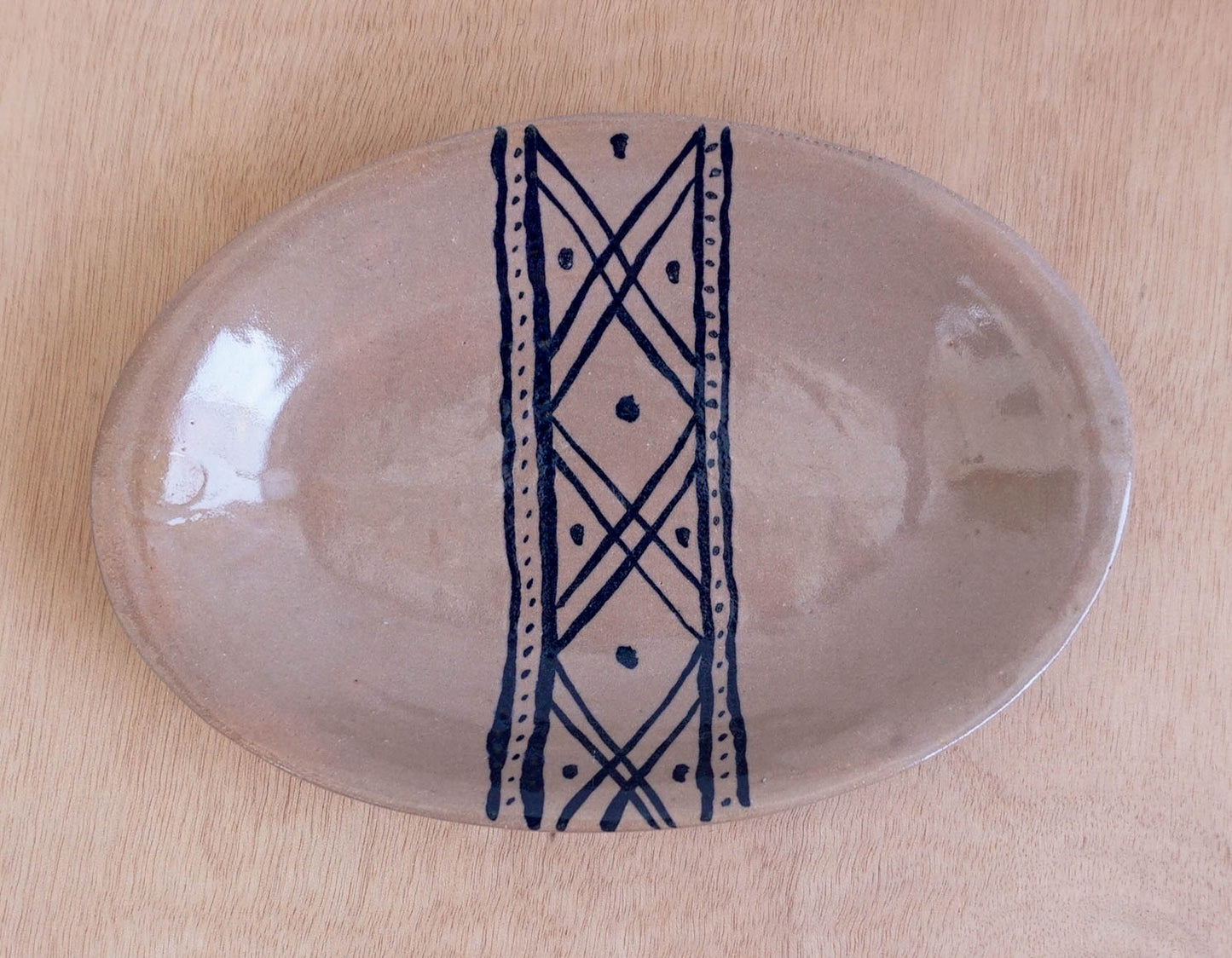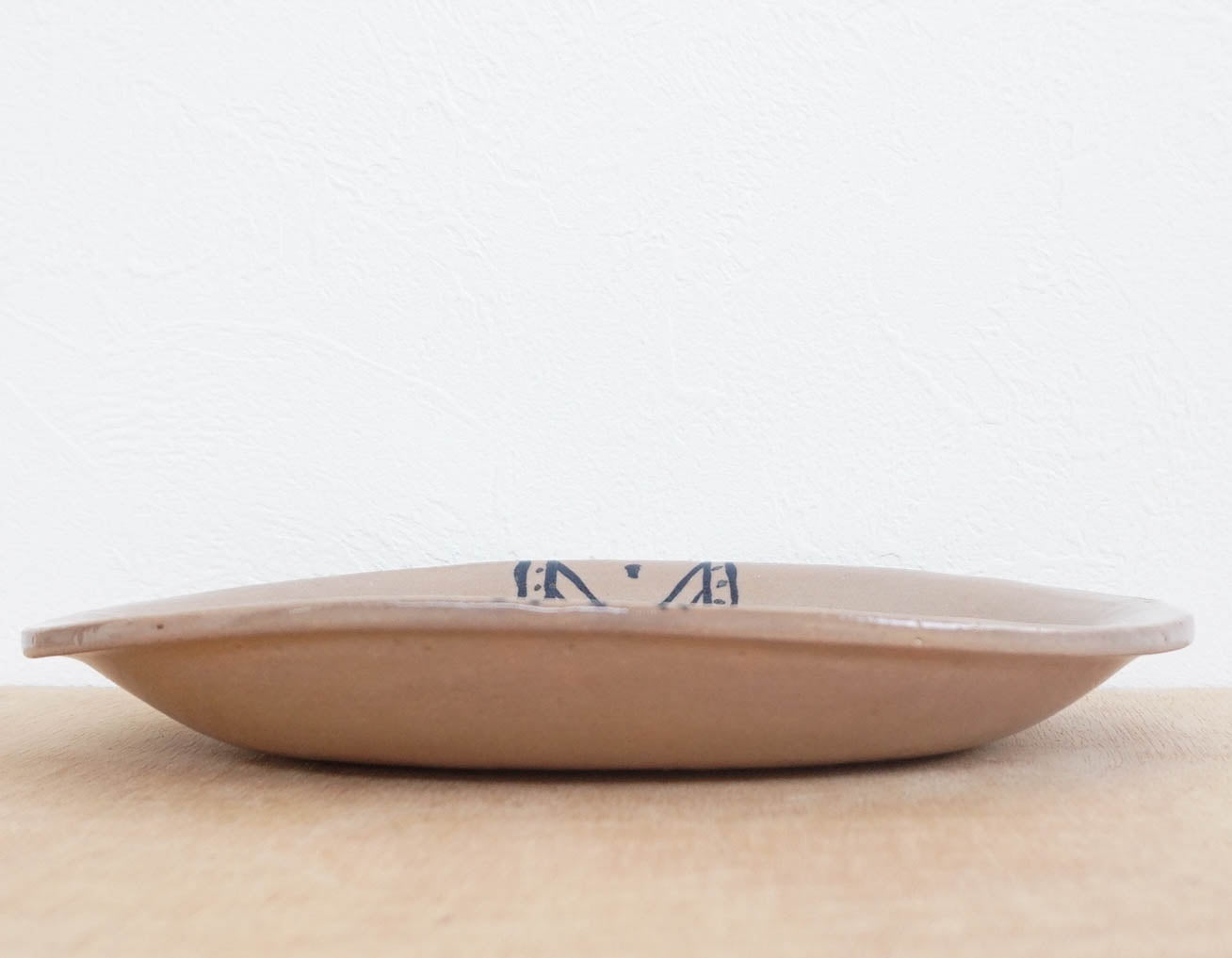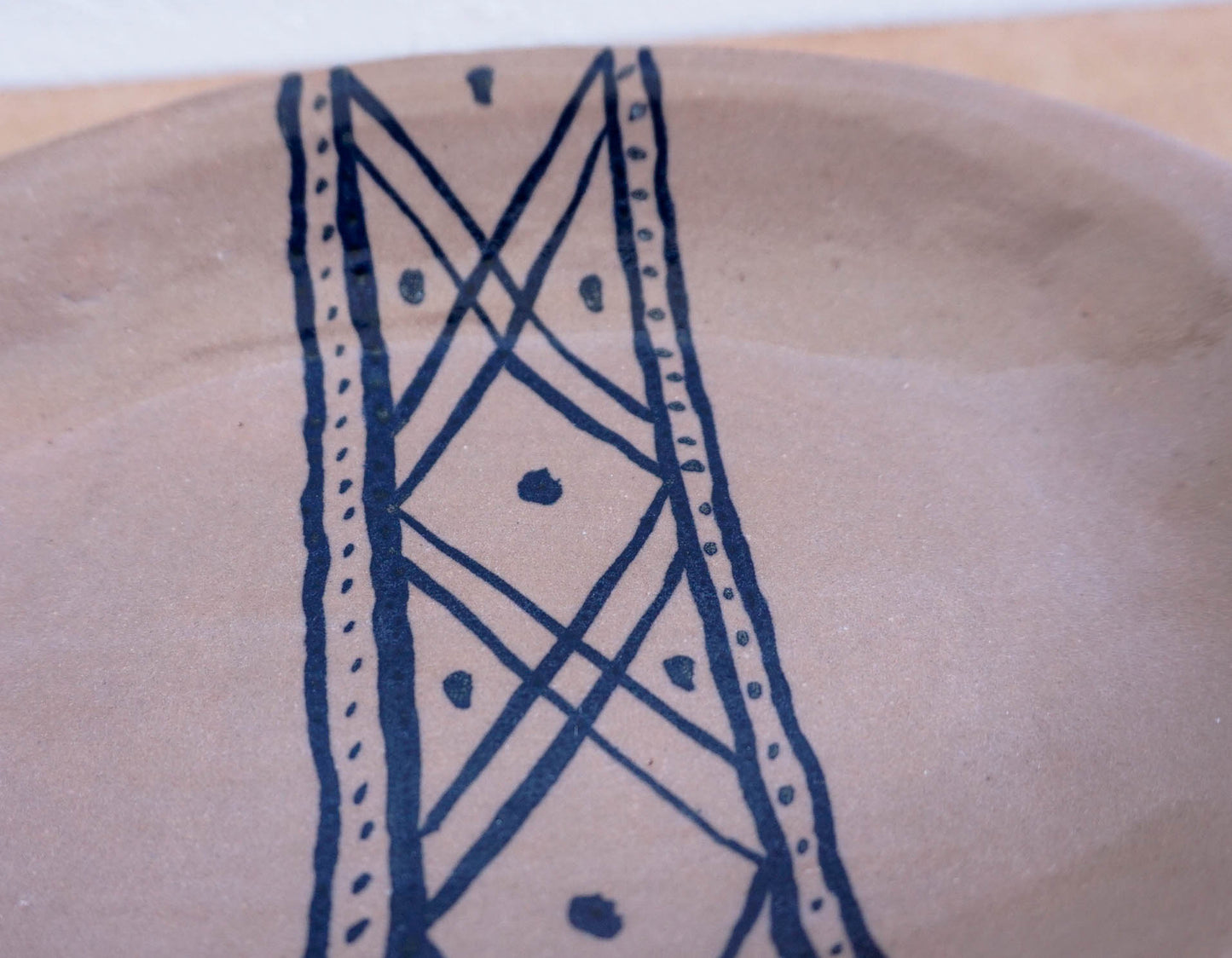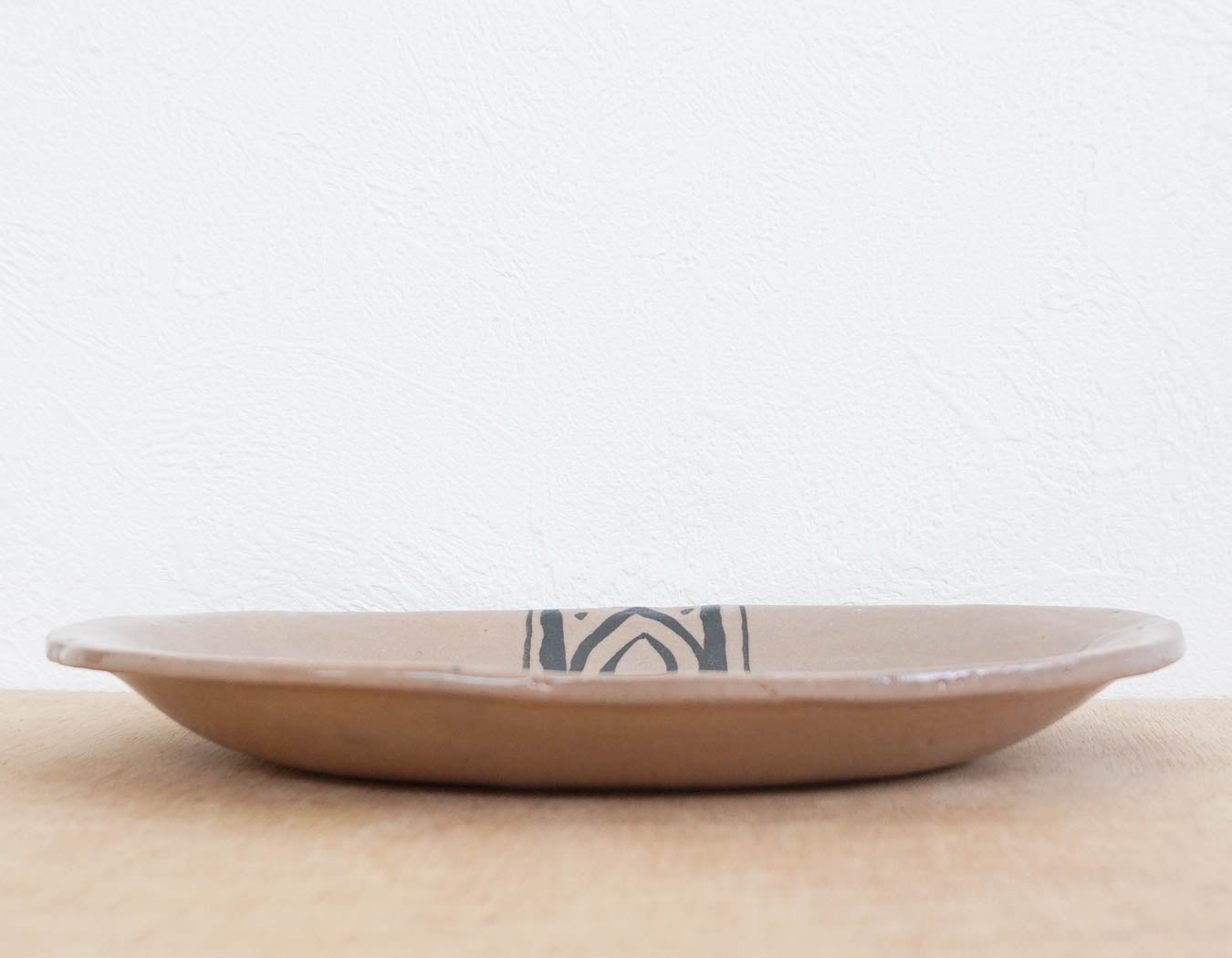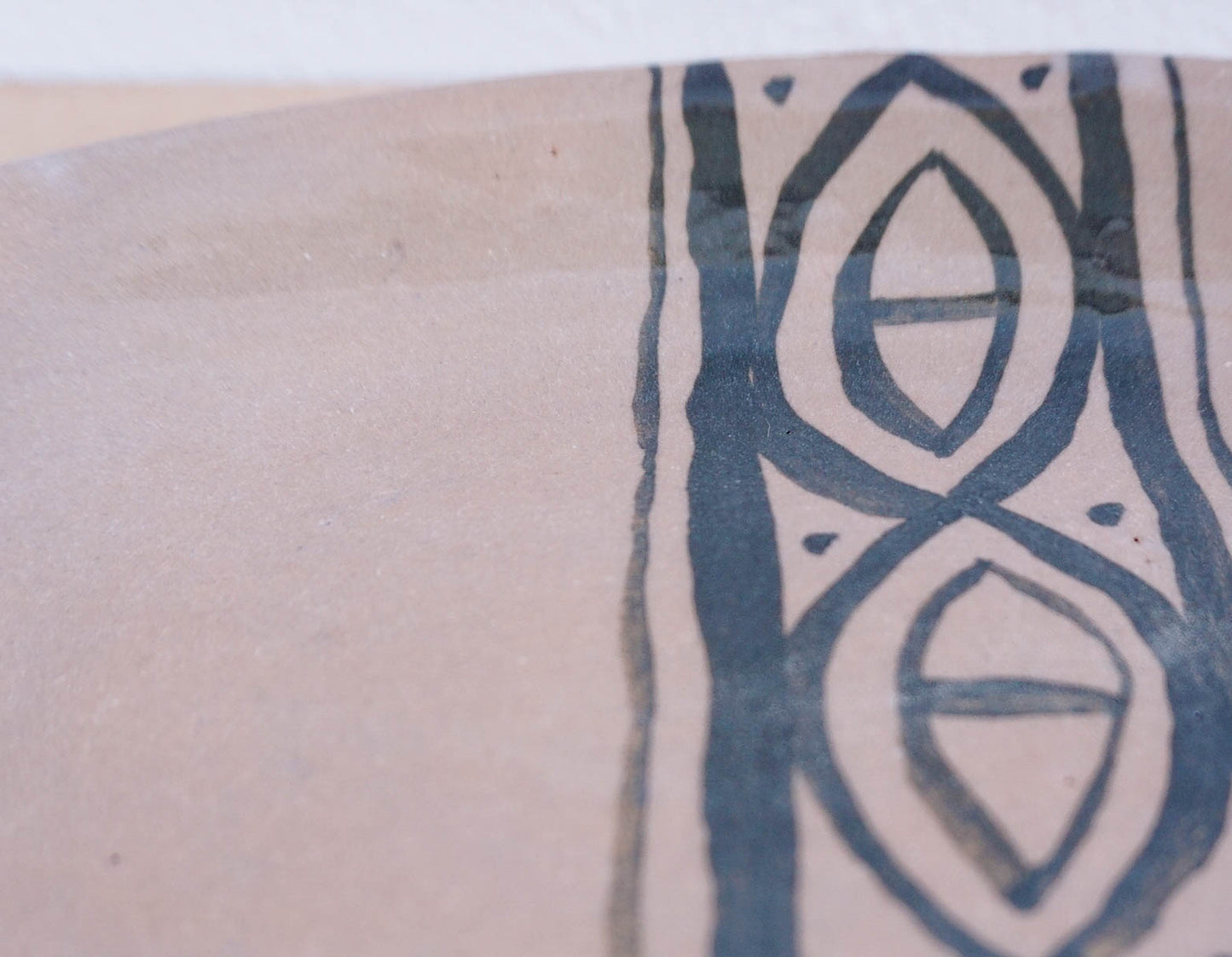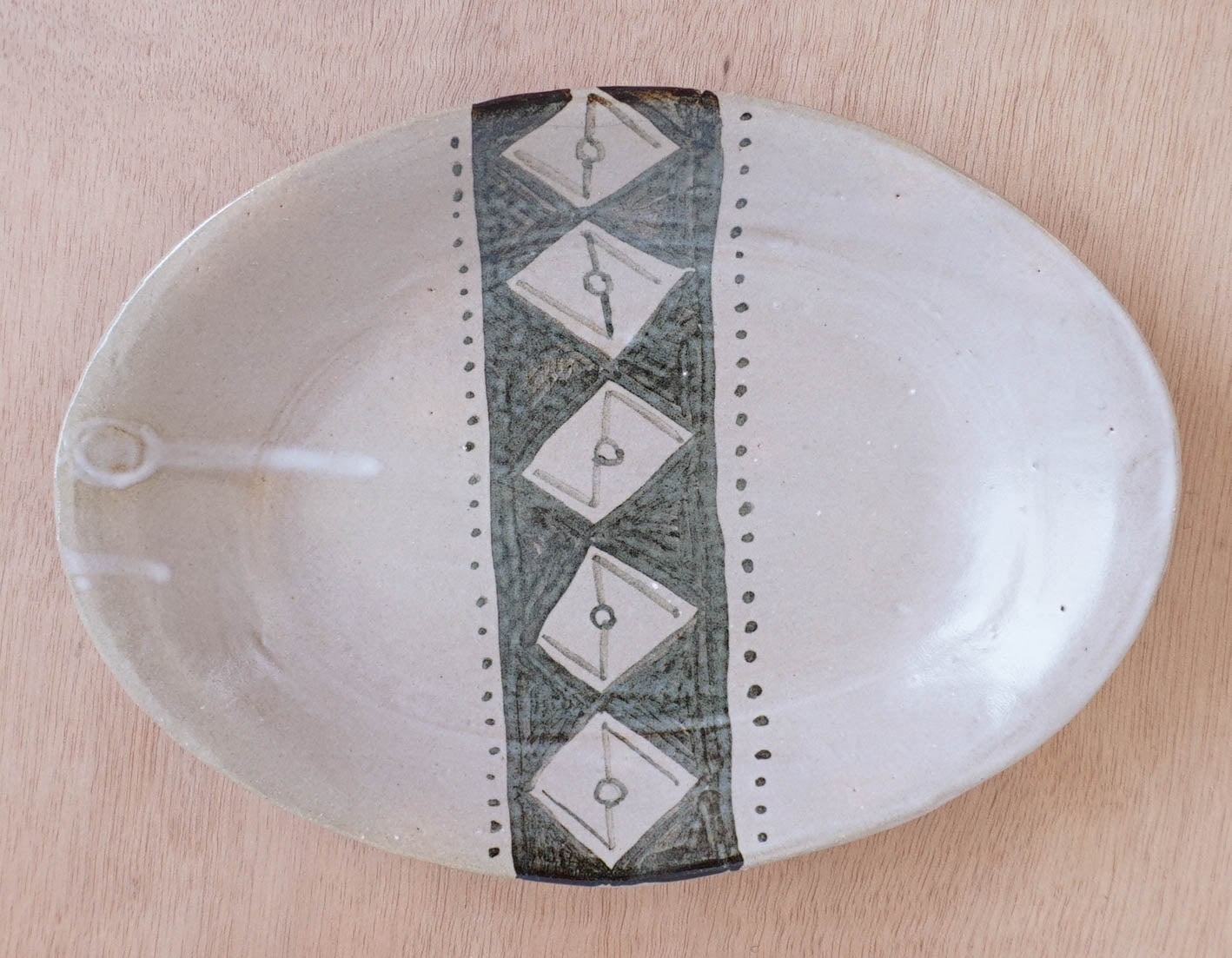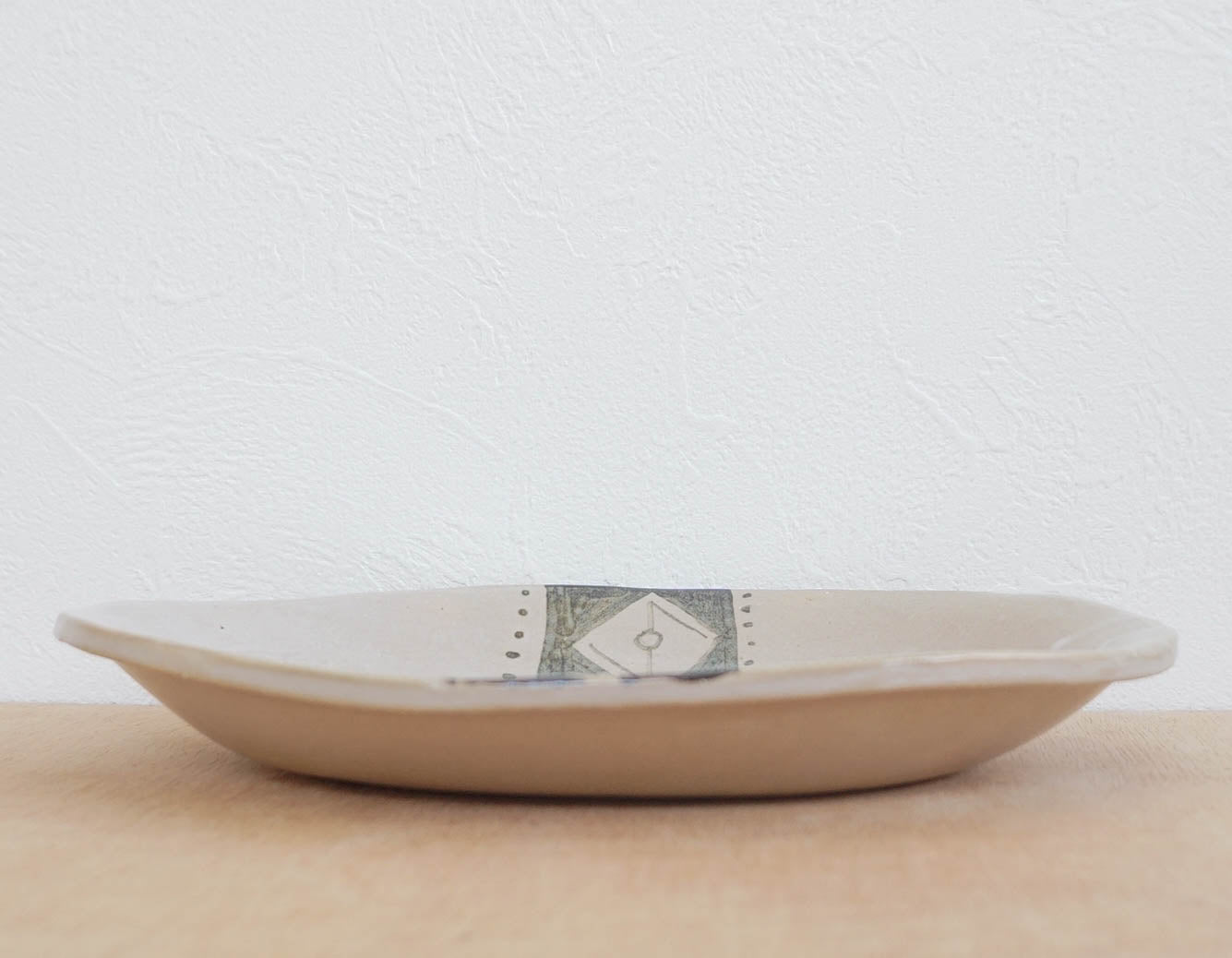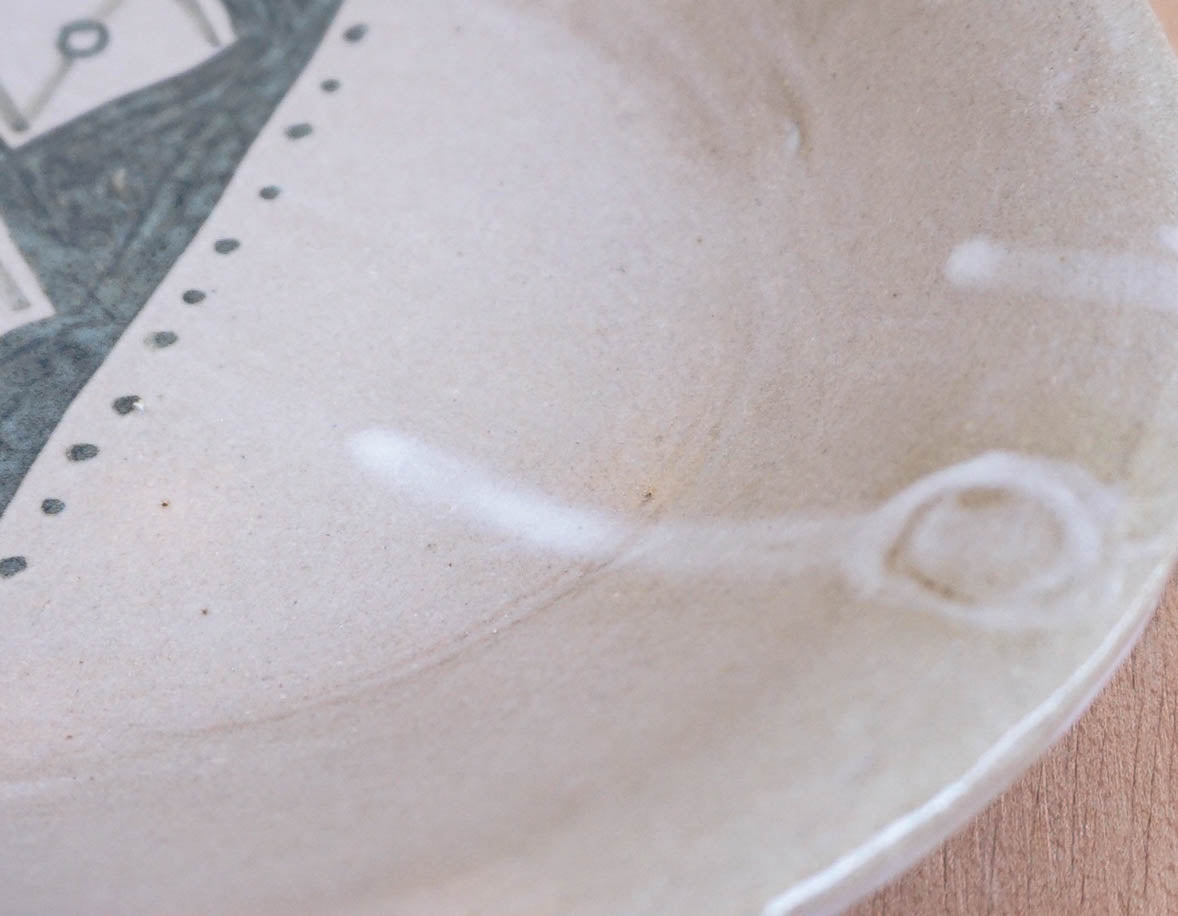 Shop guide
About shipping
A shipping fee is required in addition to the product price. The shipping charges are as follows.
To prevent the ceramic work from breaking, it will be sent by Yu-Pack.
[Shipping fee in Japan]
| | |
| --- | --- |
| Hokkaido | ¥ 1,540 |
| Tohoku | ¥ 1,100 |
| Kanto / Koshin / Shinetsu / Hokuriku | ¥ 970 |
| Tokai | ¥ 870 |
| Kinki | ¥ 870 |
| Sanyo-Sanin | ¥ 870 |
| Shikoku | ¥ 870 |
| Kyushu | ¥ 970 |
| Okinawa | ¥ 1,350 |
[Overseas shipping fee]
Please contact us before purchasing because it depends where you live.
Payment time and method
・ Payment method Credit card payment (VISA, Mastercard, AMEX, JCB, Shop Pay, Apple Pay, Google Pay). You can use PayPal.
* Cash on delivery is also available upon request.
Payment will be confirmed at the time of ordering the item.
Delivery time of goods
Upon request for delivery will be shipped within 4 days.
For international shipments, please contact us before purchasing for more detailed delivery times.
Returns / Exchanges
Each piece is made by hand. Therefore, the shape and size may be slightly different.
For this reason, we do not accept cancellations of orders after they have been dispatched, nor do we accept returns or exchanges for defective goods other than damaged goods, even if the package has not been opened.
The following cases are not eligible for returns or exchanges.
-If the delivered product is not defective.
-When the product is different from the image, etc. due to customer's convenience
-When the product is damaged or scratched by the customer.
-If more than 7 days have passed since the item arrived.
Also, as follows, we are not responsible for any damage to the product caused by such circumstances. Thank you for your understanding.
-Damage caused by failure to collect the goods once they have been delivered on the specified delivery date.
-Damages caused by a delay in the date of delivery due to the customer's absence, despite the fact that we have sent an email to the customer informing them that the goods have been dispatched.
-Damage caused by an extension of the delivery date due to the customer's failure to respond to our or the delivery company's communication regarding the delivery of the goods.
-Any other damage caused by the customer.
Although every effort has been made to ensure product and shipping, we will accept returns and exchanges of products that fall under the following two points, such as misdelivered products and defective products, as an exception. Please contact us as soon as possible by email or phone and return it by cash on delivery.
If you wish to return the item, please contact us within 7 days after the item arrives.
When the product is damaged
Damage means that the product is crushed or cracked to the extent that it does not retain its original shape.
In this case, please contact both the shipping company and our shop.
If you receive a product that is different from the one you ordered please contact us.
We will inform you of the return address information when returning the product when you contact us.
Please be sure to contact us in advance when returning.
Refunds will be made to your account. You will be informed of the details when you contact us.
Business name and contact information
Person in charge: Tougei Tocoton
Address: 12-1-506 Ikutama-cho, Tennoji-ku, Osaka-shi, Osaka 5430071
TEL: +81-9052546344
email: contact@tougei-tocoton.com